Those in the know will have seen Gordon Ramsey's Hotel Hell; the show in which he endures the worst hotels in the world so guests like us don't have to. From creepy critters to downright unforgivable food, there are more hotels from hell out there than even Gordon can keep up with. Let's look at some of the worst, and what other people have to say about them.

Amster-damned
When you read a hotel's website and see the words: '[guest] will not hold the hotel liable for food poisoning, mental breakdowns, terminal illness, lost limbs, radiation poisoning, certain diseases associated with the 18th century, plague, etc,' you'd be forgiven for getting out of there, pronto.
But the Hans Brinker Budget Hotel in Amsterdam has made the horrors within its walls an actual selling point.
They're bad, and they're not afraid to admit it:
In spite their ads, which say things like "It can't get any worse. But we'll do our best", travellers from every corner of the globe are fighting to book one of the 127 rooms at this hotel and apparently, it's as bad as they say it is. You're even encouraged to dry off on the curtains after a cold shower; a draw that makes this place 'accidentally eco-friendly.'
One reviewer writes: "I'd give 5 stars if it wasn't for that horrible noisy speaker in the room that's used to announce happy hour or call the staff." Another says: "trying to sleep was horrific, cold, noisy, and all you could smell throughout the hotel was the smell of marijuana."
Guest House (of horrors)
If you're heading to Oxford in England, watch out for the Nanford Guest House. One reviewer says: "When I arrived I was immediately creeped out by the owners who looked like brothers. They were very rude and looked at me as though they were planning to kill me and eat me."
Another writes: "The 'car park' was a back yard filled with junk and very difficult to get in and out of", while another confirms the managers as "creepy" and says "definitely not somewhere I'd recommend, unless you want to star in your own horror film." Gulp.
Bedbugs and cockroaches in Brisbane
Closer to home, the Balmoral House in Brisbane isn't quite so moral, by the sounds of it. One guest writes: "[The owner] did not believe us when we told her we had bed bugs, we had to actually catch one to show her before she would take any action."
Another says they were scammed as far as their advertised free airport pick up goes: "When you call up to arrange the pick up she says that the van is in the garage being fixed, however, this has been the case for the last 6 months according to the long term lodgers."
The bathroom smelled like rotten eggs
The King's Hotel in London doesn't rate very highly either. One TripAdvisor reviewer writes: "[The Internet says] 'our friendly staff are fluent'. Maybe I have a different perception of friendly. Not a single smile from even one person of the staff and I certainly understand that. I could never enjoy working a place like this!"
Perhaps worse, is that "the bathroom smells like rotten eggs", "run your finger over the shelf or the closet and it is filled with dirt", "soap in the bathroom was already used" and "in Belgium they won't even let homeless people sleep like this!" Uh oh.
Cold storage
Elsewhere in the world, it's not so much the filth, grime and general incompetence as it is the pure audacity of added extras, which gets to people. At The Westin in Seattle, guests are expected to pay $7 for the privilege of storing personal items in the fridge. The cheek of it!
You may be interested in these: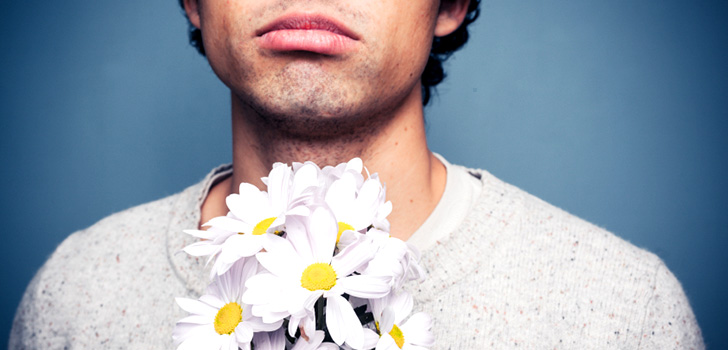 Posted in
Lifestyle
on
25 Aug 2014
How to attract the opposite sex
When it comes to impressing the opposite sex there's more to think about than looking good. Your pre-date regime will only get you so far and no matter how good your scent is there are way more important things you'll need to consider.
Read More
Posted in
Travel
on
04 Jul 2014
What to look out for when choosing travel insurance
Travelling overseas may be an adventure, but there are 300,000 reasons to buy insurance before getting anywhere near a departure gate.
Read More