"Budgeting" conjures up images of politicians in dull suits reporting the nation's finances, or worse, personal spending cuts you would rather not make.
But if celebrities such as Sarah Jessica Parker and Miley Cyrus (in her Hannah Montana days) can be frugal, then maybe saving money is easier than you think.
Getting started: Where did all the money go?
A budget shows how much you are earning and spending, but it is impossible to verify without first knowing where all your hard-earned dollars are going.
If you have a smartphone, start by downloading ASIC's free TrackMySpend app (or alternatively, use a diary) and spend a fortnight or longer recording everything you spend.
Separately, check bills and bank statements for the past six to 12 months to get a better idea of regular spending on necessities like food and housing, as well as one-offs like home insurance and car registration.
Now add up all your income, including regular work, government payments, dividends or other investment returns, to get an idea of how much there is to play with. If your income is irregular, average it out over a 12-month period or make a conservative estimate based on past experience.
Setting up a budget
Now comes the moment of destiny: plugging all those numbers into a budget planner such as ASIC's, an Excel spreadsheet or just a sheet of paper.
Hopefully, income greatly exceeds spending and you have masses of spare funds to invest. Congratulations - now it's time to maximise that spare income by investing in growth assets, such as property or shares.
Yet, if you are only keeping up with expenses – or even in the red – then it is time to start looking at areas where you can either cut costs or increase income. For Australians, the big-ticket items are housing, food, motoring and furniture, so seek savings there, while also repaying your most expensive debts first.
Do not forget to add an amount for unexpected expenses, as well as giving yourself a "fun" allowance so you can occasionally splash out – within limits.
Sticking to a budget
Being disciplined is a lot easier when you do not have to think about it. Organise with your bank for your savings target to be transferred each pay into an account you cannot easily access and set up automatic withdrawals for essentials, as well as considering separate accounts for expenses.
Avoid impulse shopping by leaving credit cards at home or waiting 48 hours before getting that "must-have" item. Track progress on a monthly basis, and do not be too disappointed when the budget blows out – at least you will know what is required to fix it.
You may be interested in these: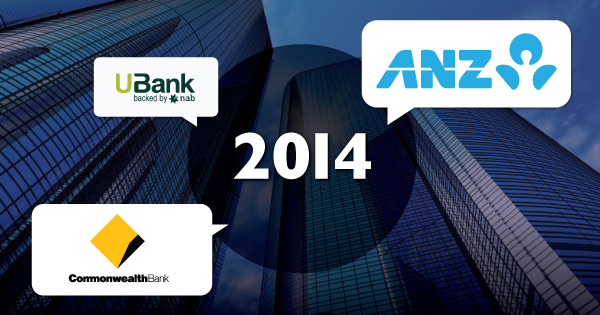 Posted in
Money
on
30 Jun 2014
What's the best bank for you in 2014?
Australian banks are among the biggest in the world, with the brands of ANZ and Commonwealth Bank being rated more valuable than oil giant Shell or social media company Twitter, but does bigger mean better for your finances? According to the Australian Bankers' Association, it is important to shop around when choosing the right bank, with the first tip being to talk to your existing bank about whether they can match rival offerings.
Read More
Posted in
Food & Health
on
03 Jul 2014
Everything you need to know about changing your career mid-career
We're brought up to believe that we should figure out what we want to study when we're kids, study it, and then become it for the rest of our lives. Seems a little insane really. Those who don't think that's a rational way to approach working life, or who've discovered new interests and talents later in life may be left feeling a little lost as to how they tackle a career change.
Read More