Whether you're still in the honeymoon stage (lucky!) or a long-term relationship, taking a break together can be one of the best things you do as a couple. However, there are lots of things to consider when it comes to finding the perfect romantic retreat.
1. Florence – For the arty adventurers
As the capital city of the region of Tuscany, Florence is surrounded by beautiful landscape and wineries. The city itself is seeped in artistic history and just walking through the traditional Italian laneways is a romantic experience in itself.
If your idea of romance is sipping wine in a beautiful piazza, eating rustic yet world-class food and strolling antique streets at sunset then this city is for you.
A great choice for early daters who are looking to fall head over heels in love.
2. Paris – For the traditional twosome
Paris is city that needs no introduction when it comes to romance. It's synonymous with love, passion and for the more fortunate… proposals!
Couples come here to sip Champagne, feast on fine food and wander the banks of the Seine. The city's most iconic and romantic attraction is the Eiffel Tower, which is a must see as a couple, but can also get rather busy and counter that idyllic romantic moment.
If you're looking for a gesture in Paris, head over to Pont des Arts, which is a pedestrian bridge over the Seine. It's full of padlocks which couples engrave with their names and lock around the fence before throwing the key into the river.
3. San Francisco – For the creative couple
While San Francisco may not be the obvious choice for a romantic break, it's the perfect place for couples who love city life and have a burning creative side. If you believe 'the couple who play together stay together' then book a hotel in swanky Nob Hill and live the highlife for a while.
Nothing beats the first drive over the Gold Gate Bridge or giggling your way around the city's steep slopes on a Segway. Cycling tours are also a great idea for adventurous couples, as is wandering the Embarcadero and visiting the sea lions at Pier 39.
4. Buenos Aires – For the passionate pair
South America is not for the faint hearted and couples who travel here tend to have some serious fire in their belly. Buenos Aires is a perfect location for lovers who want to ignite the flames of passion and is a thrilling place to romance your partner for so many reasons.
The dancing, the food, the music, the weather and the culture are all undercut with an intensity that only those in love can truly appreciate.
Come here and dance salsa, ride horses on the local ranches and sip cocktails in the city's finest bars.
5. Marrakesh – For the dynamic duo
If you want to surprise your partner with a romantic break that's a little left of centre, then Marrakesh is it. The reason this city is so great for couples is that it can be as relaxing or as exhilarating as you choose.
If you're looking for some downtime then book into a luxurious hotel with Arabic spa treatments and enjoy traditional Moroccan banquets in the evening. If you're the type of couple that likes to explore, then wander around the bustling markets and adventure into the dessert on camelback.
Marrakesh is great for those who like the best of both, so if you and your partner never seem to see eye to eye on your holiday destinations then you'll both be happy here. Love is in the air!
The key to planning a romantic holiday is remembering that every single couple experiences romance in a different way. What other couples find romantic you may not, so always go with what you enjoying doing together and don't try and force it. It's the shared experience that counts.
You may be interested in these: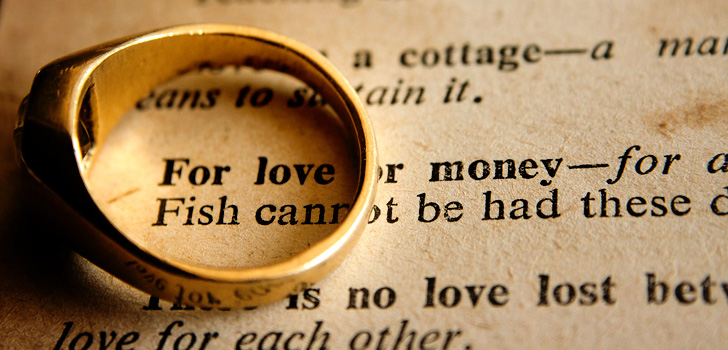 Posted in
Lifestyle
on
19 Sep 2014
Getting married? Are you crazy?
I knew a couple once that spent $50,000 on their wedding day. They booked the biggest Cathedral they could find but due to its immense size were unable to even come close to filling it. The silence as the bride slowly walked down the aisle with no one around her was deafening.
Read More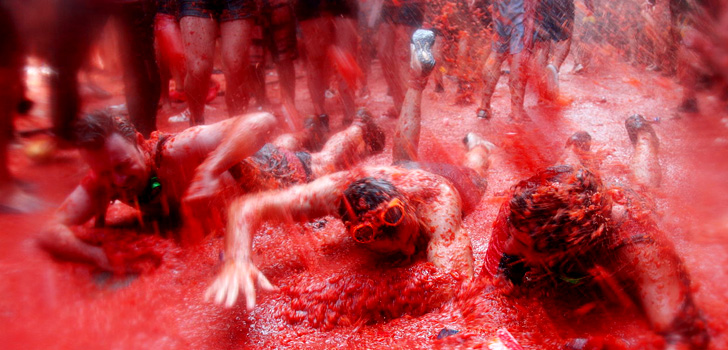 Posted in
Travel
on
16 May 2014
The world's most wacky and unusual festivals
From crowning a frog princess to throwing moose poo from a helicopter in the name of joy, people all over the world just love celebrating crazy things. If you ever needed proof that people are nuts, check out some of the planet's most unusual festivals.
Read More