It seems a life spent on the field isn't too dissimilar to a life spent on the stage – especially for these celebs, whose lust for the limelight started in sports but soon moved elsewhere.

Here's our favourite selection of celebrities who were once-upon-a-time sports stars.
Dean Cain
Life could have taken a very different path for superman, who, after graduating from Princeton signed with Buffalo Bills, an NFL football team. As fate would have it, Cain suffered a knee injury that was kryptonite to his sporting career. He decided to pursue screenwriting and acting and fortunately for planet Earth, became superman.
Bruce Jenner
You may know him as Kim Kardashian's stepfather and Kris Jenner's better half, but Bruce Jenner was once an all-American sporting hero. In the 1976 Summer Olympics in Montreal he won the gold medal in the decathlon, setting a world record at the same time. After a frosty few years of Soviet dominance during the Cold War, Jenner was celebrated as a national hero and was pictured on the on the cover of Wheaties cereal. Just an everyday household sporting legend.

Avril Lavinge
Before Avril Lavigne was singing about skater boys she was alongside them competing as an ice hockey player in an Ontario hockey league. She even earned herself a place in the all-boys team she was that sought after. When she got to high school she swapped her skates for a baseball bat and not long after than left them all behind for a guitar and a microphone.

Elsa Hosk
As if being a stunning supermodel with a Victoria's Secret contract wasn't enough, life also served up Elsa Hosk with a successful sporting career. Back in her homeland of Sweden, Elsa used her height to her advantage by becoming a professional basketball player for the Swedish Women's Basketball. She is noted as being disappointed in the level of basketball in Sweden compared to the states and soon stepped away from that career to pursue modelling.

Vinnie Jones
Bullet-tooth Tony is not only a hard man on-screen but quite a presence off-screen too. Vinnie Jones, who made his movie debut in Guy Ritchie's Lock Stock and Two Smoking Barrels, was actually a professional footballer in the English Premier League for 15 years.
He played midfield for teams such as Wimbledon, Leeds United and Chelsea and was known for having quite a fiery temper. He was sent off 12 times during his career and holds the title for the quickest ever booking. Many condemned his character on the field so it seems fitting that he now brings that to life in a much more wholesome and professional way.
Did any of these surprise you? And do you know of any celebs with a distant alter-career behind them?
You may be interested in these: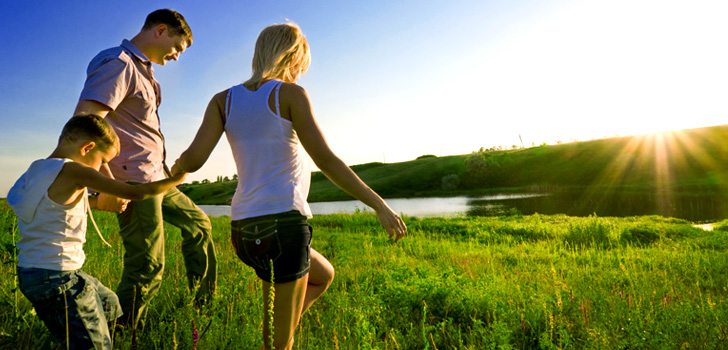 Posted in
Money
on
16 May 2014
How much insurance cover does the average family really need?
Australians are happy to insure their cars, but surprisingly, few have any protection against the even bigger threat of a loss of income. With research showing one in five families will be financially impacted by the death of a parent, serious accident or illness, how much cover does the average family need?
Read More