They're in shape for a living… but how much exercise do they really do?
For a personal trainer, their body is their most effective marketing tool. It's likely if they look great, they'll have a waiting list of clients clambering to know their secrets.
For most people, the idea of looking great conjures up ideas of hours and hours spent in the gym. But, when your job is to teach others to workout, you'll have the knowledge to create the most efficient workouts.


Keep it Simple
The trick is to keep workouts basic. That means concentrating on what really works; heavy lifting, full body movements and short, high intensity cardio stints. This is the best combination for scorching fat and building a shapely body. Effective workouts aren't necessarily the ones that take the longest – they're the ones that really get you working hard. Make like a PT and ditch lengthy workouts in favour of increased intensity.


Keep Your Diet Tight
Unless you're really lucky, you can't eat whatever you want and still have a PT-worthy body. Keep indulgences to a minimum and ensure you never feel deprived by eating a diet rich in high quality protein, vegetables and healthy fats. If you're eating enough of the good foods you'll probably find you're less inclined to eat the less healthy ones and are more likely to achieve a washboard tummy.


Plan Ahead
Whether you follow a well-respected training program or create your own, it's best to plan ahead. They say failing to plan is planning to fail, so ensure you have a program you can follow and that you can track your progress – don't just pick random weights/sets/speeds according to how you feel that day or you'll hinder your progress.


Include Rest
All good trainers know that your rest time is just as important as training hard. You're not trying to beat your body into submission, you're trying to get it to work its very best for you. Be sure to fuel your body adequately with high quality foods, get plenty of sleep every night, stretch regularly, take weekly rest days and indulge in the odd massage. Your muscles need time to recover and grow and your body needs plenty of de-stress time between workouts.
The Other 23 Hours
You can go full-beast-mode in the gym every day, but if you spend the remaining 23 hours of your day sitting down, stuffing your face with junk and partying into the small hours, it's unlikely you'll achieve the body you want. You can't out-train an unhealthy lifestyle.
As boring as it sounds, trainers know that keeping active (such as taking the stairs), eating well and only rarely indulging in all-nighters is repaid with a healthy, fitter body.
Ready to Hit the Gym? Follow this simple guideline to get you started:
Monday: Heavy Lifting – chest, shoulders & triceps (bench press/ shoulder press/ tricep pushdowns)
Tuesday: High Intensity Interval Training
Wednesday: OFF (or a recovery activity, such as yoga/ walking)
Thursday: Heavy Lifting – quads, hamstring & calves (squats/ leg press/ lunges)
Friday: Sprints
Saturday: Heavy Lifting – back & biceps (deadlifts/ pull ups, rows)
Sunday: OFF (or a recovery activity, such as yoga/ walking)
As with any successful routine, the most important aspects are to eat well and to be consistent; to keep making it challenging, go to the gym regularly and make sure your routine is well rounded (i.e. not ALL cardio or ALL upper body work).
What does your weekly routine look like?
You may be interested in these: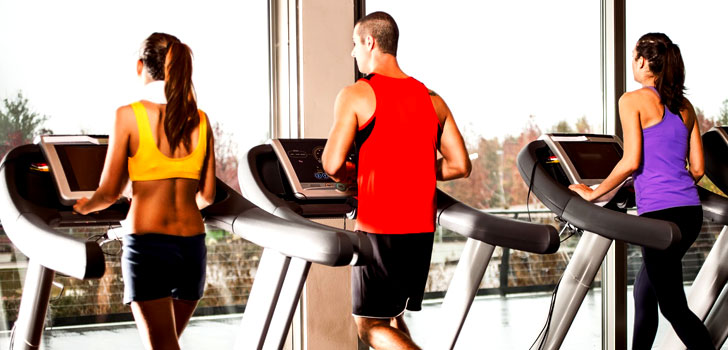 Posted in
Food & Health
on
14 May 2014
Five changes you need to make in the gym
Hitting the gym but not hitting your goals? We highlight the five most common gym errors you could be making and how to fix them.
Read More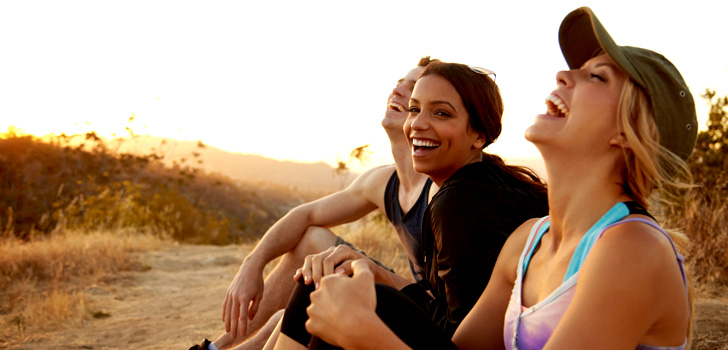 Posted in
Money
on
15 May 2014
Should you rush to get private health insurance?
Private healthcare consumers recently saw the biggest fee hike in nearly a decade. Premiums increased by an average of 6.2 per cent, while rebates were also scaled back to 96.8 per cent of the policy amount in what seemed to be a double hit to the pocket. Although changes to rebate thresholds on July 1st may reduce some costs, Australians are left wondering why they should effectively pay twice for their healthcare.
Read More