Got a case of the travel bug? There are more ways to see the world than just from a plane, luxury hotel or backpacker's hostel. From volunteering projects to house swapping with a stranger, we reveal five different ways to explore the globe.


Board a boat and sail away
We don't mean save up for ten years just to take a cruise – you can do that when you're old and immobile. If youth is on your side you're more than eligible to find work as a crewmember on somebody's boat or yacht. You might be thinking you don't know your port from your Starbucks (or was that starboard?) but not to worry, there are organisations out there that will help you find work on boats sailing all over the world as a cook, a cleaner, a deck hand or just a cheerful face about the place, with a few hours serving rich people their drinks with a smile.
This is a great way not only to travel, but also to network with some seriously influential people. It's a win-win. But be careful whose boat you end up on. Always do your research.


Housesit in a new city
Imagine waking up in a penthouse suite in a funky city like Hong Kong, Singapore, or even New York City. Or a cabin somewhere remote and snowy, like Colorado. Often looking after someone's house while they're away can be a truly exciting new way to see a place and experience life through a local's eyes, rather than with those of a tourist. It's also far cheaper than staying in a hotel or hostel. Sometimes you might have to look after a pet, or some plants in exchange for your accommodation, but that's a small price to pay for a comfy bed, free WI-FI, a couch to lounge on and total privacy. Google search housesitting options and always book well in advance.


Volunteer with kids or animals
Volunteering can take you all over the world and even into the spotlights – well, if Angelina Jolie can do it. A great starting point for seeing the world while making a difference is Southeast Asia.
Thailand, Vietnam and Cambodia, even Indonesia all welcome English teachers, or those who can offer services in looking after sick animals. Do your research and choose the most deserving cause, and make sure what you do will really help an ongoing problem. Often places in real need of help will offer accommodation in exchange for a few hours of work a day, giving you more time to explore without worrying about cash. Another place to consider if you have your TEFL qualification is South Korea. Here's where you'll experience a completely different culture and make a very good salary in the process.


Couch-surf with strangers
Living in someone's house can be all you need to get to grips with unfamiliar territory, not to mention an awesome way to make new friends. The couch surfing community is bigger than you think and involves a group of generous, gregarious individuals who welcome strangers into their homes. Why? Because they love meeting interesting people, just like you. One day, maybe you'll return the favour, but it's not a requirement. Again, book ahead and if you need to cancel, always be courteous and let your host know.


Grab a working holiday visa
Canada, England and the US all offer Working Holiday visas to Aussie graduates, or those looking to spend a year in a foreign country. Usually you can take any job except teaching or nannying, but always check the rules of the country you wish to visit, just in case. In Canada you could find yourself on the ski slopes, working in a snowy escape. In the US you could work at an amusement park, in a hotel or beach resort. You never know who you might meet, but chances are you'll do heaps of travelling and make friends for life with other travellers.


So what's right for me?
Wherever you're planning to travel to, always do your research and speak to as many people as you can who've done the same thing. Often friends have the best travel tips and advice. It's onwards and upwards from here, folks. May your travel bug be satisfied on fabulous foreign shores and may you come home safe, wiser and filled with eternal wanderlust.
You may be interested in these: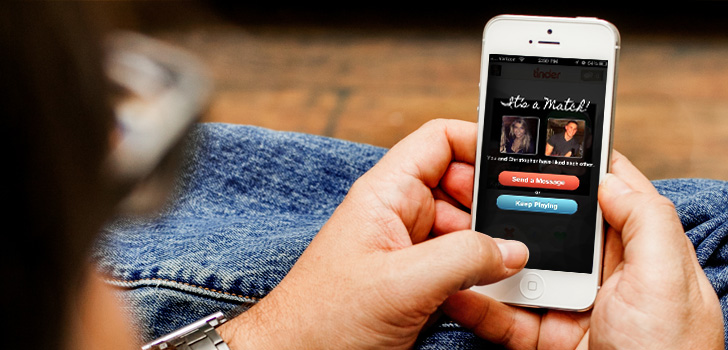 Posted in
Lifestyle
on
19 Sep 2014
Get to know the online dating basics
A lot has changed since the internet came along. There once was a time when if two people liked each other they would simply talk to each other; nowadays all it takes is a short SMS conversation, a couple of clicks, and an emoticon or two and any number of physical interactions can occur.
Read More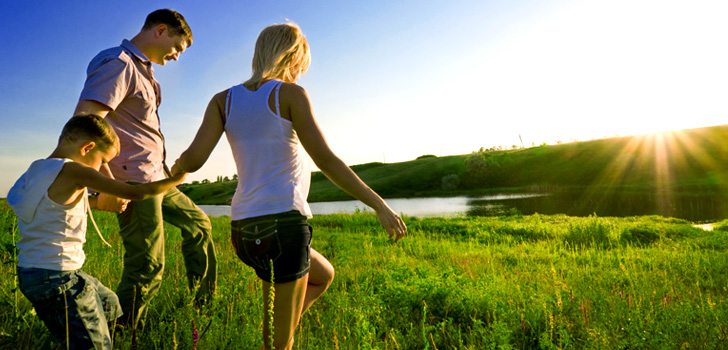 Posted in
Money
on
16 May 2014
How much insurance cover does the average family really need?
Australians are happy to insure their cars, but surprisingly, few have any protection against the even bigger threat of a loss of income. With research showing one in five families will be financially impacted by the death of a parent, serious accident or illness, how much cover does the average family need?
Read More