Australian banks are among the biggest in the world, with the brands of ANZ and Commonwealth Bank being rated more valuable than oil giant Shell or social media company Twitter, but does bigger mean better for your finances?
According to the Australian Bankers' Association, it is important to shop around when choosing the right bank, with the first tip being to talk to your existing bank about whether they can match rival offerings.

Based on the latest research, here are some ideas to get you started:

Looking to put a little cash aside?
Online savings accounts score highly for convenience and returns for single savers looking to maximise spare cash.

According to Canstar, on 4th June its five-star rated online savings accounts included offerings from AMP, DelphiBank and UBank, with interest rates above 3 per cent for accounts with a $5,000 balance.

UBank also won the top prize in Money magazine's 2014 awards for its innovative offerings. These include an automatic savings plan which allows account holders to set up regular direct debits from a nominated account, with bonus interest as well as "savings buckets" giving different accounts for different savings goals.

Building up the family funds?
Parents wanting to give their kids a financial head start could consider taking advantage of children's savings accounts. Bankwest's Kids' Bonus Saver has won Money magazine's award every year since 2007 and offers a top rate of 5.75 per cent, providing there are regular monthly deposits of $25 to $250 and no withdrawals.

Other children's savings accounts offering returns over 5 per cent include those provided by CUA and First Option Credit Union, both with five-star ratings from Canstar.

However, families also need a roof over their head and it pays to shop around when choosing a home loan. Thankfully, the days of going cap in hand to the bank manager for a loan are long gone and there are now thousands of competitors in this area.

Among those highly rated and with comparison rates well below 5 per cent are those provided by loans.com.au and UBank. While a low interest rate is crucial, other features such as redraw and flexible repayments are also important for homeowners.

Saving for the first house?
First home saver accounts (FHSAs) are set to be abolished in July 2015, but there are other options for renters seeking to raise a home deposit. Term deposits offer higher rates than at-call savings accounts as well as a guaranteed return at the end of the term, although the funds are locked away for the period.

According to Canstar, ME Bank currently offers the highest rate and was also the gold winner in Money's 2014 awards. ME Bank provides a wide range of terms, from one to 24 months, as well as a minimum deposit of just $1,000 to make starting easy.

In 2014, there is more choice than ever before in the financial world, and it pays to explore all the options when choosing the right banks for your needs.

You may be interested in these: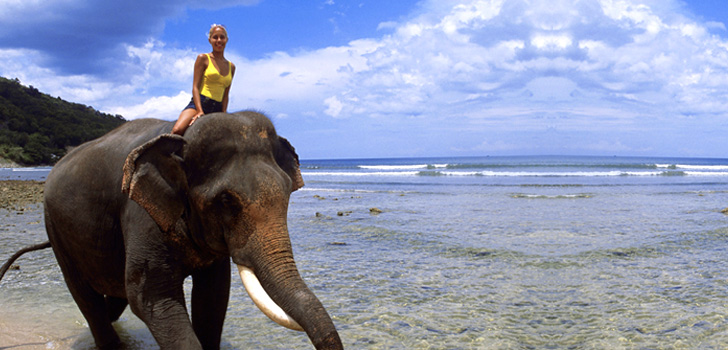 Posted in
Travel
on
16 May 2014
Five ways of travelling you've never heard of
Got a case of the travel bug? There are more ways to see the world than just from a plane, luxury hotel or backpacker's hostel. From volunteering projects to house swapping with a stranger, we reveal five different ways to explore the globe.
Read More
Posted in
Money
on
14 May 2014
How to create a personal budget and stick to it
"Budgeting" conjures up images of politicians in dull suits reporting the nation's finances, or worse, personal spending cuts you would rather not make. But if celebrities such as Sarah Jessica Parker and Miley Cyrus (in her Hannah Montana days) can be frugal, then maybe saving money is easier than you think.
Read More