We're brought up to believe that we should figure out what we want to study when we're kids, study it, and then become it for the rest of our lives. Seems a little insane really.
Those who don't think that's a rational way to approach working life, or who've discovered new interests and talents later in life may be left feeling a little lost as to how they tackle a career change.

Here are a few things you should do:


1) Know you're not alone

People change careers. It's a fact. And no matter what those around you say, you should be proud that you want to venture into new realms, not ashamed that you 'haven't figured things out' yet.

2) Break it down into steps
The largest tasks are made easier by creating a step-by-step game plan. So, break down what you need to do into manageable chunks. Do you need to study? If so, where? Do you need to take an apprenticeship etc.? Make a list so you know exactly what's ahead of you.

3) Assess your income and available time
Changing career can be expensive – especially as you might have to study and potentially work for free to gain experience. However, it's important to invest in yourself so discover how much you need and then start saving.

4) Research training opportunities
Gaining on-the-job experience is vital for any new career move. If you can start by doing one evening or a couple of days a week to get a feel for your new occupation then you are on the right track.

5) Study your new market
Big moves cannot be taken lightly so make sure you know everything you can about your new occupation. Many mature students find that studying later in life is actually really enjoyable as they have the maturity and motivation to take every bit of new information in.

6) Be prepared to put some free labour time in
Don't expect a new career to just land in your lap. If you're starting over again you may have to expect to put some free labour time in just like you did when you were younger.
7) Leverage what you already have / know
Saying this however, the experience you have gained over the past few years may be transferrable, so use what you already know wherever you can.

8) Get social and network
The way the working world operates has changed dramatically in the last five years alone (and even more so since you started out!) Get involved in online discussions and join networking events – it's amazing what you can find at the end of your fingertips.

9) Be prepared to work hard
No huge change was ever easy – but those who work hard and remain motivated are the ones who will reap the rewards. And there really is no greater reward than career happiness.

Do you have any advice to share when it comes to changing career?
You may be interested in these:
Posted in
Lifestyle
on
16 May 2014
How to create the ultimate man cave
First of all, let us congratulate you – if you're reading this then you're considering a man cave, which puts you in the top percentile of lucky men. But how carefully are you considering your options? A man cave is not to be taken lightly.
Read More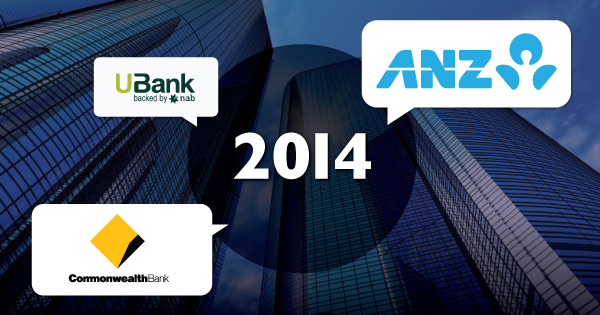 Posted in
Money
on
30 Jun 2014
What's the best bank for you in 2014?
Australian banks are among the biggest in the world, with the brands of ANZ and Commonwealth Bank being rated more valuable than oil giant Shell or social media company Twitter, but does bigger mean better for your finances? According to the Australian Bankers' Association, it is important to shop around when choosing the right bank, with the first tip being to talk to your existing bank about whether they can match rival offerings.
Read More