Is it time to reconsider why we get married?
I knew a couple once that spent $50,000 on their wedding day. They booked the biggest Cathedral they could find but due to its immense size were unable to even come close to filling it. The silence as the bride slowly walked down the aisle with no one around her was deafening. To add to this, she was so stressed out with anxiety that she spent the entire reception throwing up. She had literally panicked herself sick.

As a child of divorcees (very happy divorcees) spending that much money on a wedding seems absolutely idiotic. In fact, if my partner even suggested it I'd know right then and there the relationship was destined to fail. After all, aren't successful relationships created on the basis of securing a solid financial foundation for each other?
Splurging all the money you have on a party you don't remember seems insane – especially when you consider that more arguments are caused by money than any other topic.
So why do people choose to add to this pressure to their relationship?
Many say that it's necessary to get married for legal reasons – especially when it comes to purchasing property. But how backwards is this thinking when you consider that the real necessity for purchasing property is putting down a deposit?
And if you're scared that sharing a house won't work out legally in your favour without a wedding band, then you probably shouldn't be getting married in the first place.
Then there's the argument that you want to have the same surname as your children. If that's really the issue, then just give them your name as a middle name – or heaven's forbid, double-barrel it.
So many arguments for getting married are constructed on the basis of splitting up – legally you want the divide to be fair, legally you want a right to care for the kids, legally you want to make sure you get half of their savings. If this is the mentality that goes into reasoning the huge expense of marriage then it's no wonder there's so many divorces – because only idiots would think that way.
You may be interested in these: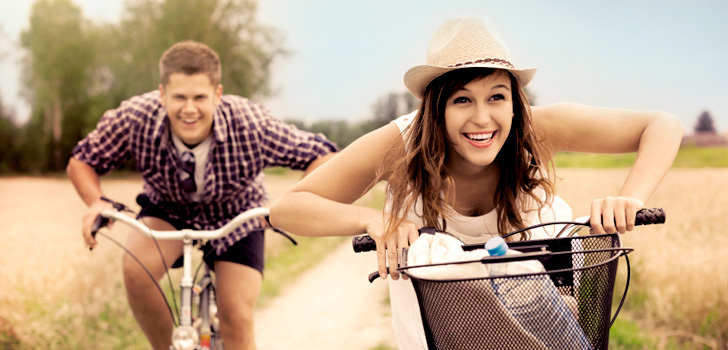 Posted in
Food & Health
on
18 Jun 2014
Can't be bothered with the gym? Check the 5 best alternatives
To some people, the gym is a community. For other people, the grunting, the sweaty bodies, the unflattering mirrors and the lycra are a little off-putting – to say the least. The good news is there's loads of other ways to whip your body into shape without ever setting foot in a gym.
Read More
Posted in
Money
on
14 May 2014
How to create a personal budget and stick to it
"Budgeting" conjures up images of politicians in dull suits reporting the nation's finances, or worse, personal spending cuts you would rather not make. But if celebrities such as Sarah Jessica Parker and Miley Cyrus (in her Hannah Montana days) can be frugal, then maybe saving money is easier than you think.
Read More